Education

Sunday School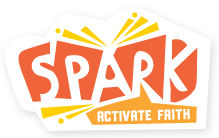 Educational classes are offered each Sunday for all ages. Youth ages three through grade eight meet in Room 9 of the Education building at 9:15 a.m. for opening songs and prayer. Adults meet in the Conference Room of the Office building from 9:30 – 10:15 a.m. for Bible study and speakers from a variety of social ministry agencies. There's something for everyone!
Day Camp / VBS

NEW! Day Camp Registration Forms are here! Click the links on the right side of the page!

Day Camp / VBS
June 24 – 28, 2013
Monday – Thursday, 9 a.m. – 3 p.m.
Friday, 9 a.m. – noon
Christ Lutheran Church
6500 Stearns
Long Beach, CA
Day Camp is a week of worship, crafts,
Bible Studies and fun and games
for youth entering Kindergarten – 6th grade.
Cost is $90 + $10 for t-shirt
$10 off for each sibling.
This program is directed
by Lutheran Camps & Conferences staff
&
Members of Christ Lutheran Church
Registration forms available at www.christlutheranlb.com
Or Church office – 562.598.2433
Confirmation

Youth in grade six through eight from several congregations in the area meet for study each Wednesday that school is in session. Dinner is served at 5:30 p.m. Games and presentations follow. This is a three-year program of Old Testament overview, New Testament overview and a study of Luther's Small Catechism using 'Here We Stand curriculum.' Yearly cost is $100. Sessions begin September 12th.
Stepping Stones
Youth ages three through grade five meet with their parents for two or three-sessions featuring Faith Together curriculum to learn about prayer, The Lord's Prayer, The Ten Commandments, the Bible, The Apostles' Creed and the real life of Martin Luther. All families are welcome! Talk with Marilyn in the church office for more information.
Splash!
Christ Lutheran Church sends a monthly newsletter entitled, Splash! to families of children birth through three years of age. These resources support the central role of faith formation of infants by their parents.
Adult Bible Study
Adults meet for Bible study the first and third Wednesday of each month at 7 p.m. Call the church office for more information.
Women's Bible Study
Women of the church gather each Wednesday at 9:30 a.m. in the Conference Room of the office building to study the lessons for worship for the coming Sunday.
News
Nov 30

Youth Wrap for LSS

The Confirmation program, high school youth and parents joined forces to wrap MANY presents for Lutheran Social Services' annual Christmas party. The Christmas party benefits the local community in downtown Long Beach. Our program has been wrapping these gifts for…

Sep 14

Youth Sunday School

Children age 3-8th grade are welcome to join us for Sunday School! We meet each Sunday morning from 9:15-10:15am!

Aug 29

Confirmation

* Youth from Christ Lutheran in Downey, Our Savior's Lutheran, Resurrection Lutheran, St. Luke's Lutheran and Gloria Dei Lutheran and Christ Lutheran in Long Beach meet each Wednesday from 5:30-8pm. The evening includes a meal, games, a large group presentation…
Upcoming Events
Forms